Kiara Grier, MA, LCMHC
Counselor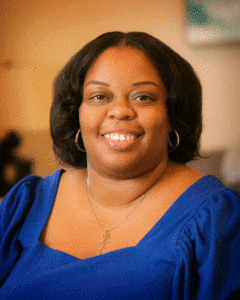 Kiara believes that each individual possesses the strength and ability to achieve health and balance in their life and relationships. She views the counseling relationship as an equal partnership and desires to empower clients along the journey of self-discovery. As a Licensed Clinical Mental Health Counselor Associate, Kiara works with children, teens, adults, and families dealing with a variety of concerns including:
Anxiety and depression
Self-esteem and identity development
Life transitions
Behavioral issues
Trauma
Relationship issues
Anger
Troubles in school
Grief and loss
Parenting and family issues
Kiara's previous experience as an early childhood educator gives her a unique understanding of childhood development and needs.  She has specific training in Child-Centered Play Therapy in which she provides a safe space for children to identify and express emotions, learn conflict resolution, and build social skills.  Kiara also has experience in Child-Parent Relationship Training, providing parents with skills and resources to improve their relationship with their child and confidently address behavior concerns.
Kiara received both her Master of Arts in Clinical Mental Health Counseling and Bachelor of Arts in Psychology from the University of North Carolina at Charlotte.  When she is not in the office, Kiara enjoys traveling, crafting, and spending time with friends and family.