Stephanie Vinciguerra, BA
Office Manager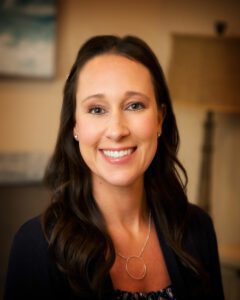 Stephanie enjoys working behind the scenes at One:12 Counseling to help make sure the day-to-day operations run as smoothly as possible. She has worked for One:12 for more than 7 years and is familiar with the sensitive nature of counseling and is mindful of that in her work.
Some of her responsibilities include creating and monitoring office procedures and overseeing the administrative items for the center.
Stephanie also has a background in journalism and communications. She enjoys spending time with her husband and two children and attending her son's soccer games.
Please don't hesitate to email Stephanie with questions.
"I thank Christ Jesus our Lord, who has given me strength, that he considered me trustworthy, appointing me to his service."
– I Timothy 1:12, New International Version