Mark Livak, MA, LCMHCA
Counselor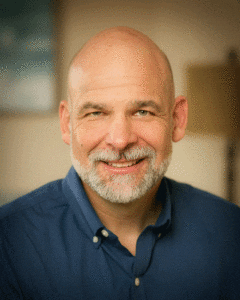 Mark seeks to create a safe place, where clients can experience the necessary support to heal from the emotional wounds that makes them feel hurt, stuck, and confused. Mark is grateful for the opportunity to serve and collaborate with his clients to restore hope, wholeness, and foster spiritual fulfillment. He also believes that everyone is unique and infinitely valuable; they deserve unconditional respect and should receive personalized care.
As a Licensed Clinical Mental Health Counselor Associate, Mark concentrates on helping adults of all ages to better deal with and heal from the difficult emotions that arise from:
• Anxiety, depression, anger, guilt, and shame
• Grief, loss, and life transitions
• Divorce and separation
• Spiritual wounds and concerns
Mark also focuses on supporting couples to:
• Experience relational restoration and growth
• Improve interpersonal bonding
• Prepare for marriage
Mark has spent the majority of his professional life helping others in a wide variety of settings through various church ministries and business opportunities. He is a National Certified Counselor (NCC) and currently, he is pursuing his initial certification for Focused Emotionally Focused Therapy (EFT). Mark is a graduate of Gordon-Conwell Theological Seminary, with a Master's of Arts in Christian Counseling. He also holds a Master's of Divinity from Liberty University and a Bachelor of Science in Business Administration from the University of South Carolina.
In his free time, Mark enjoys cooking and hiking with his wife and stepdaughter. He also enjoys fly fishing and downhill skiing with his three adult sons.